Serves 4
Ingredients: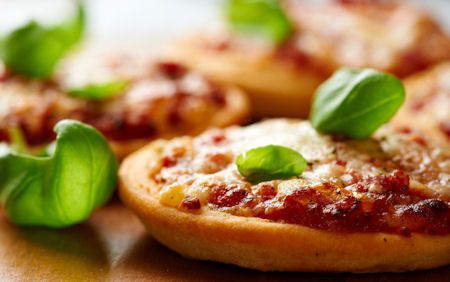 2 Aubergines – 3 inches in diameter, peeled and cut into half-inch thick slices
2 tbsp EV olive oil
1/2 tsp salt
1/4 tsp ground black pepper
1 tsp dried oregano
2 large vine tomatoes, sliced
20g grated Gruyere
2 tbsp balsamic vinegar (optional)
Method:
Preheat the oven or toaster oven to 180 degrees C. Brush both sides of the eggplant with the oil and season with the salt pepper and oregano, then top with the sliced tomato. Arrange on a baking sheet and bake until browned and almost tender, 6 to 8 minutes. Remove from the oven and top with the grated cheese. Bake until the cheese melts and browns, 5 to 7 minutes.
Serve on plates with balsamic drizzle.
Simple and delicious!